News archive
02.06.2022 NEW PRODUCT : 5G Modems MiniPCIe/M.2 MeiG/Quectel/Sierra/Simcom
We offer a wide range of 4G/5G modem cards. For the first time, a 5G modem is now also available for the Mini-PCIe slot :
MeiG Smart SRM815X-EA Mini-PCIe Modem (5G/LTE CAT6 3Gbit/300 Mbit)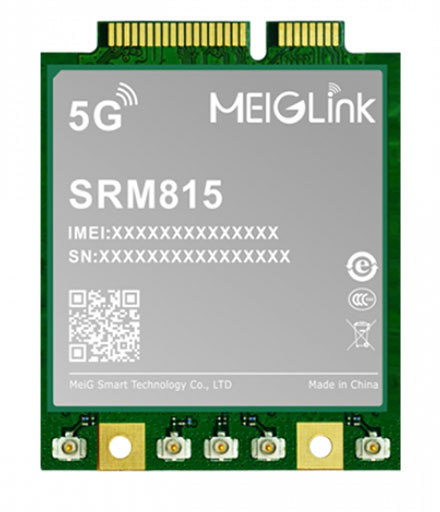 MeiG Smart SRM815X-EA Mini-PCIe Modem (5G/LTE CAT6 3Gbit/300 Mbit)

More 5G models :
MeiG SRM815-EA 3G/4G/LTE/5G M.2 NGFF modem
Quectel RM500Q-AE 3G/4G/LTE/5G M.2 NGFF modem
Quectel RM500QGLAB-M20-SGASA 3G/4G/LTE/5G M.2 NGFF modem
Quectel RM510Q-GL 4G/LTE/5G M.2 NGFF modem
SierraWireless EM9191 AirPrime M.2 Sub-6Ghz modem (5G/LTE CAT6 4,5Gbps/660 Mbps)
Simcom SIM8202G-M2 3G/4G/LTE/5G M.2 NGFF modem

Accesories:
NGFF (M.2) WWAN/LTE/3G/4G/5G to USB 3.0 adapter (external enclosure, with SIM-slot)
NGFF (M.2) WWAN/LTE/3G/4G/5G to Mini-PCIe module (internal, with SIM-slot)

02.06.2022 NEW PRODUCT : CTFPND-11/12, Ruggedized High-End Android 8"/10" TabletPC
CTFPND-11 (8" Android TabletPC/PND, Ruggedized, 2.0Ghz Octacore CPU/2GB RAM, GPS/WLAN/BT/LTE, RFID (NFC), TTL/RS232, Video-In, RJ45-LAN)
● High performance media tablet with rugged design with IP67 rating
● Rear Camera 16MP
● 8" capacitive multi touch screen tablet for great mobility
● True HD 1080P Video Playback & Output
● High capacity battery for an entire days use
● Android 9 support
● GPS/WLAN/BT/2G/3G/4G(LTE) !
● RFID (NFC)!
● Serial port (RS232)!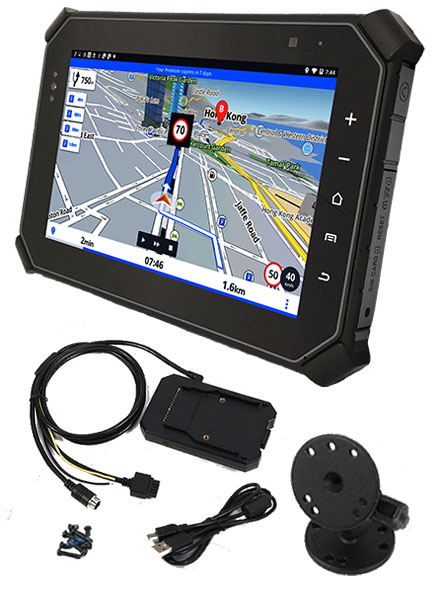 CTFPND-11 (8" Android TabletPC/PND, Ruggedized, 2.0Ghz Octacore CPU/2GB RAM, GPS/WLAN/BT/LTE, RFID (NFC), TTL/RS232, Video-In, RJ45-LAN)

---
CTFPND-12 (10" Android TabletPC/PND, Ruggedized, 8x2.0Ghz, 4GB RAM, 32GB eMMC, GPS/WLAN/BT/LTE, RFID (NFC), 2x RS232)
Preinstalled Android 11
Octacore CPU with 2,0 GHz, 4GB RAM and 32GB eMMC
Wireless WiFi, BT, 2G/3G/4G Network, DockingStation with RJ45 LAN Port
Powerfull 7600mAh Batterie
Operating Temperature: -10°C - 60°C
16MB Autofocus Camera, 8.0MP Frontcamera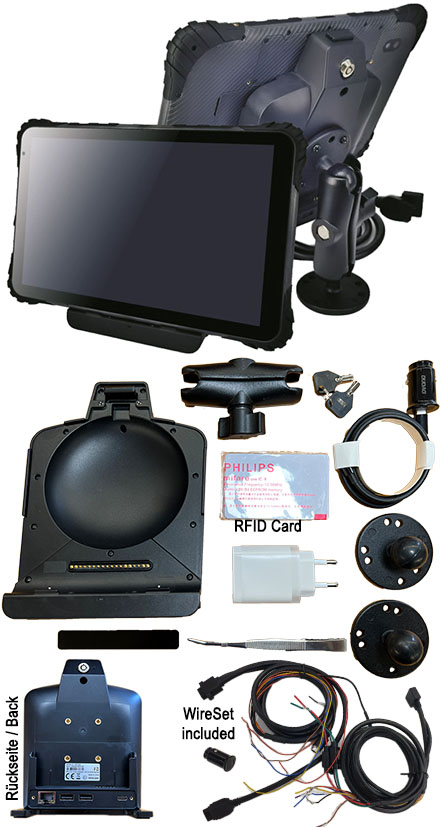 CTFPND-12 (10" Android TabletPC/PND, Ruggedized, 8x2.0Ghz, 4GB RAM, 32GB eMMC, GPS/WLAN/BT/LTE, RFID (NFC), 2x RS232)