News archive
21.12.2021 Availability during christmas 2021 and Newyear
We are also available during the Christmas-
and New Year`s-time.
We ship on every working day. Overview :
20.12.-23.12.: Opened
24.12.: Closed
27.12.-30.12.: Opened
31.12.: Closed
03.01.-05.01.: Opened
06.01.: Closed
07.01.: Opened

We wish you a Merry Christmas and an happy New Year 2022.

---
Your CarTFT.com-Team

07.12.2021 NEW PRODUCT : EverFocus Nvidia Jetson KI/AI NVR
EverFocus AI Edge-computing-barebone with 8x POE-LAN ports. Perfect as stationary or mobile (9-36VDC) AI-video recorder.

NVIDIA Jetson Xavier NX
Jetson Xavier NX brings up to 21 TOPs of accelerated AI computing to the edge in a small form factor module. It can run multiple modern neural networks in parallel and process data from multiple high-resolution sensors—a requirement for full AI systems. Jetson Xavier NX is production-ready and supports all popular AI frameworks.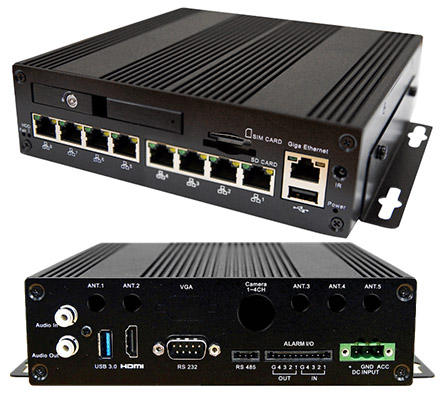 EverFocus eNVP-JNX-IV-V0008 (NVIDIA Jetson Xavier NX AI) [8x PoE f. IP cameras]